Introduction
At Apos Audio we are committed to create a company that sets an example of how we believe audio equipment buying experience should be. We are grateful for the generous support of our customers and your constant motivating feedback that validates the fact that we are on the right track.

We'd like to take this opportunity to share a list of reasons that sets Apos Audio apart from the rest.
1. 'MERICA!
We are a US company based in Santa Clara, California.
2. Authorized Dealer, Who Dis?
We are the US Authorized Dealer for all the brands we carry. As the Authorized Dealer, we are privileged to be able to work closely with each brand to make sure products are designed with the US market in mind.
In fact, we have recurring meetings with each brand to make sure our customers' feedback is being considered and taken intently.
3. Found a Better Deal Elsewhere? Challenge Accepted!
We know online shopping can be rather anxiety-inducing given the volatility of the pricing across different stores. That's why we offer a
price match policy
that is good for up to 30 days after the purchase. You can rest assured knowing you made your purchase at the best price possible.
So go ahead and submit as many price match requests as you'd like.
4. Do we even Customer Support
Oh yes, we do!
In fact, we quite simply have the best Customer Support team in the industry. We are the highest rated store in the market on
Google Seller Ratings
 and
Yotpo
. At 4.9-star, it is practically perfect 😎
Apos Audio Customer Support Team is available by live chat and email. We'll also be adding phone support in the near future.
5. Hassle-Free Return Policy
Sometimes things just don't quite work out, and that's alright. All Apos Audio orders are eligible for
our 45-day return policy
.
6. Magnum Sized Warranty Coverage
That's a nice expensive audio equipment you've got there. It'd be a shame if something happened to them….
Or not.
7. Of course the Shipping is Free
Yes. All products on Apos Audio are eligible for
free shipping
. 'Nuff said...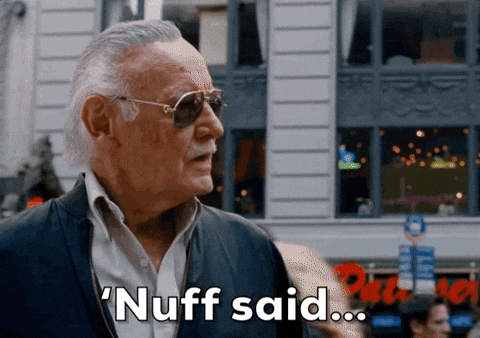 8. Payment Optionality
We collect payment options as obsessively as we collect DAC and amps. 😝
For customers looking for a flexible monthly payment plan for their purchases, we have partnered with
Affirm
to give you a simple way to make your purchase with no hidden fees.
That's it for now!
Even after listing the reasons above, we are always looking for ways to improve and listen to what our customers are saying. If you have any ideas, thoughts, or suggestions, please be sure to let us know by posting a comment below.